Kettenkrad
I did this way back in 2009 when I was attending the dip course in CG Protege.
Alot of research need to be done just so that I can understand how it actually work inside the driver seat... there wasn't really alot of 3d reference out there but thanks goodness nowadays some ppl still own vehicle like this and they posted them on some WW2 forum.

If I am not wrong, I spend about 3 to 4 weeks modelling/texturing and compositing this.
Never really like to comp my stuff so didn't really bother to do a good job. :P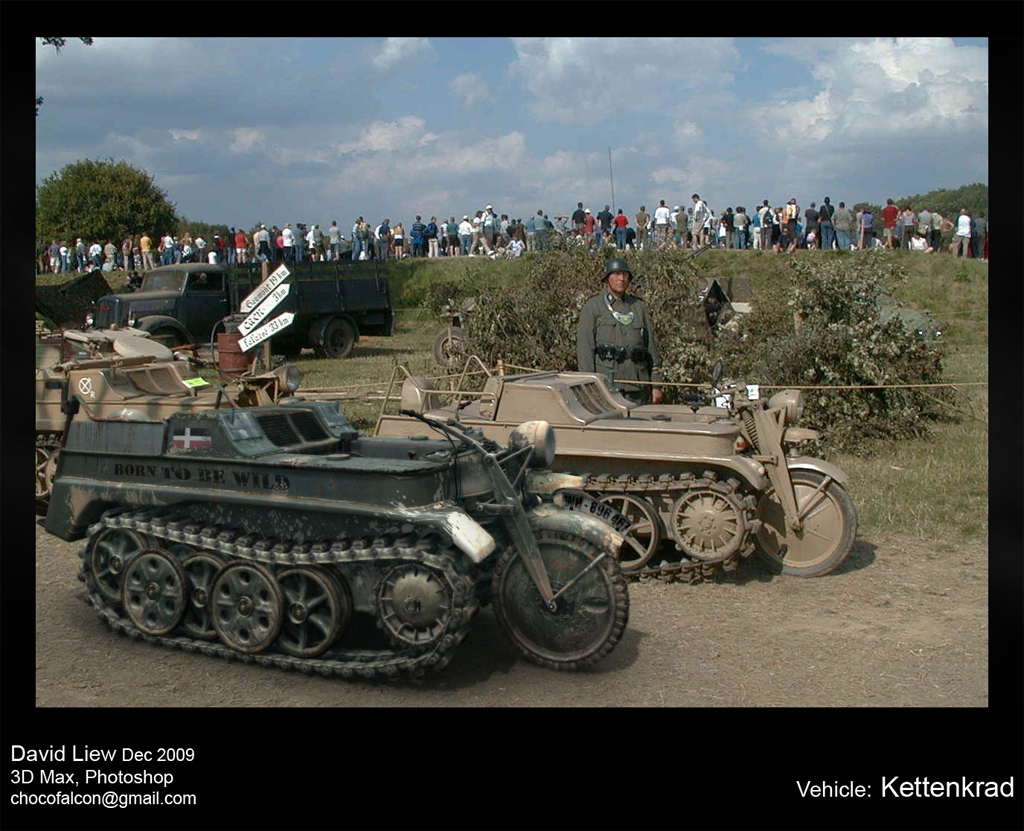 I did the mp38/40 before the Kettenkrad. It was a mini exercise to see how fast we can model a prop.
Took about 2 weeks to model/texture.